About Woosley Chiropractic Rehab & Wellness
Woosley Chiropractic Rehab & Wellness has been helping Tennesseans improve their quality of life since 1987.
We focus on the cause and correction of your problem. Through a comprehensive evaluation including x-ray, orthopedic, neuromuscular and bio mechanical testing, a treatment plan will be designed to best meet your needs.
Our Staff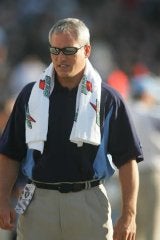 Dr. Charlton A. Woosley
Charlton A. Woosley, "Chuck", graduated from Life Chiropractic College 1985 and moved to Detroit Michigan to do an 18 month internship. In 1987, Chuck opened Woosley Chiropractic , and since added rehabilitation and wellness to his practice. For the past 20 years, Dr. Woosley has had the privilege of working with the Tennessee Titans. Through this experience he has had the opportunity to learn more about sports medicine, and the treatment and rehabilitation of injuries and feels fortunate to pass these skills and knowledge on to his patients.